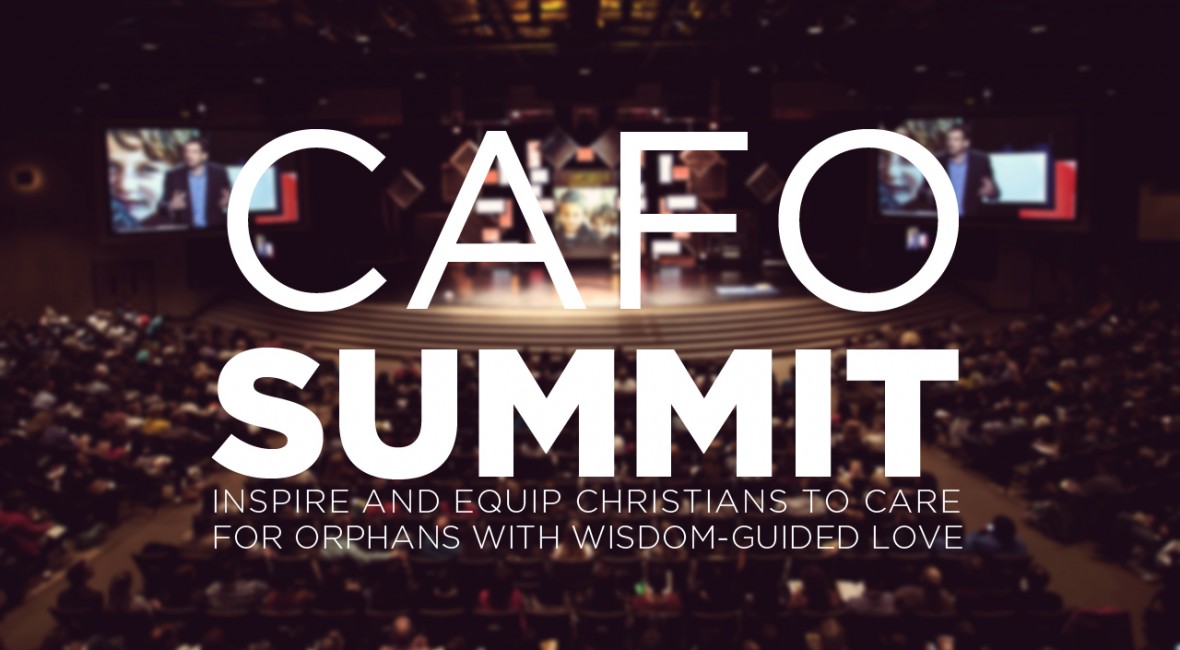 In 2011, we celebrated our first Orphan Sunday, and have made it a part of our annual rhythm as a church ever since. As result, more and more people in our church started getting involved in adoption, foster care, safe families and Global Orphan Care. On any given Sunday, we have more than 100 children in our Children's Ministry that have been adopted or are being fostered.
Two years ago, 8 of us from Mosaic went to the CAFO Summit in Chicago. We came back full of ideas and officially launched an Orphan Care Ministry in our Church called Love Made Visible with the vision to equip and support our church to "Help Children from Hurt Places"
Last year, we took another group to the CAFO summit in Nashville. We even convinced one of our Global Partners to join us there for the summit. This time we made even more connections with like minded leaders, organizations, and churches. Again, we came back full of ideas, and a vision to engage other churches in our city in a Regional Alliance for Orphan Care.
As you can imagine, we are beyond excited that the CAFO 2016 summit will be in Orlando this year May 5th-6th, 2016. We want to continue learning and building on the vision God has given us to equip and support our church and to engage other churches in our region to care for orphans and vulnerable children locally and globally. The Christian Alliance for Orphans has proven to be a movement worth joining and we are grateful to be a part of it!
I'm also very excited because I have the opportunity to lead a breakout at this year's summit on what it looks like to move Orphan Care from the peripheral to the core DNA of your church. I'll be sharing what that journey has looked like for us at Mosaic and offering some practical ideas that I believe will help churches to take their Orphan Care Ministry to the next level.
Will you join us at CAFO 2016 summit in Orlando this year?