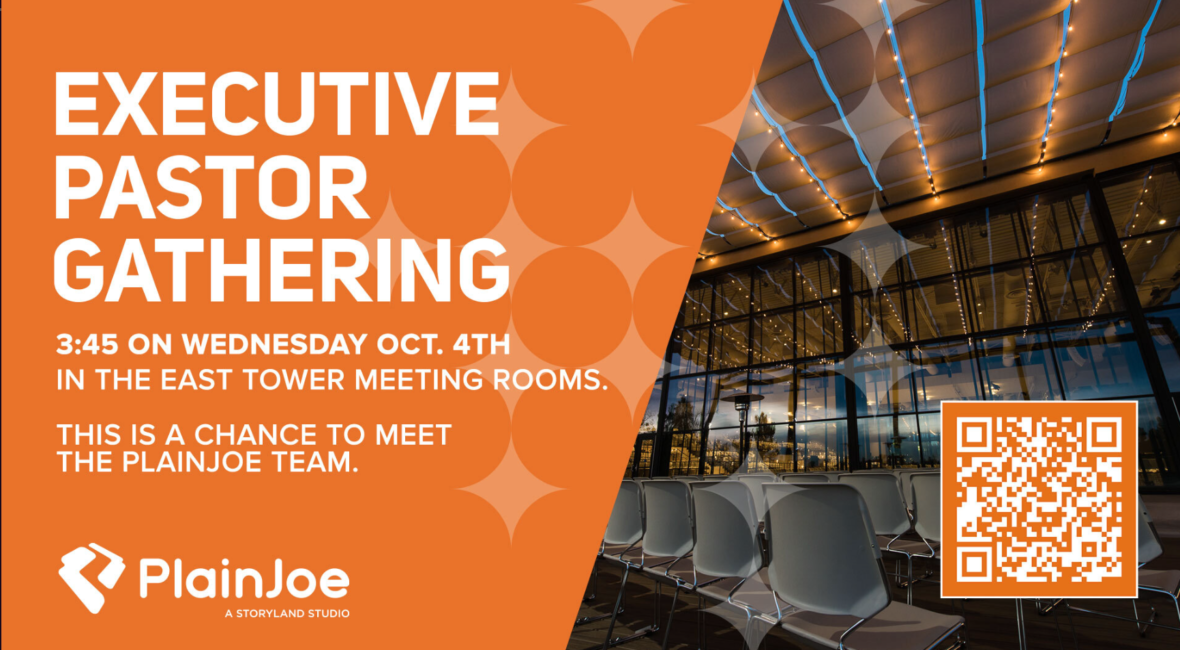 Over the next couple of months, I have the privilege of being at several conferences. Some of them will include teaching sessions, and others are just ones I'm attending on behalf of PlainJoe Studios. If you are going to be at any of these, let me know by emailing me at [email protected].
The Advantage Launch Day-9.14.23 The Advantage is a new ministry serving pastors in the largest churches in Pennsylvania. I've had a blast this past year helping them clarify their values, then determine an appropriate name and then a great logo/brand, all through PlainJoe Studios. If you are planning on being there, let's connect!
Ignite Online Conference-9.20-21.23 Ignite is an online only conference for one of the largest church software companies in America. I'll be leading two sessions. One will be on "A Year In The Life of Staff Development" and the second will be on "Storytelling through Spaces In Your Church". It's free! Hope to see you in the chat room!
Missio Nexus-9.27-28.23 Missio Nexus is one of the largest gatherings of Christian non-profit leaders. This years conference is in Orlando so it made sense for me to attend even though I'm not teaching at all. If you'll be there, let's plan to grab a meal together, or just some time chatting in the hallways.
Harbor Network Conference-10.3-5.23 Harbor is a great network of church planters and I'm excited to be sponsoring it this year through PlainJoe studios. In addition to sponsoring, we'll also be leading a social gathering time for Executive Pastors on Thursday afternoon at 3:45PM. The conference will take place in Louisville, KY.