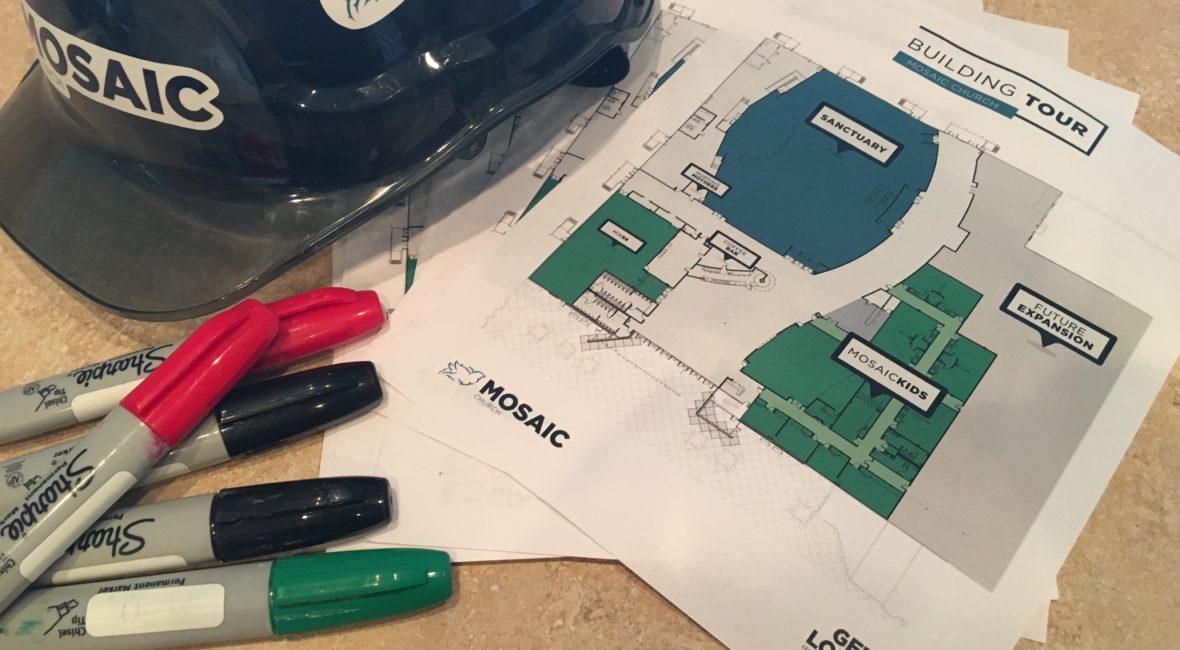 You'll notice that most of my posts this year have been about the new building that our church is constructing. I have not had much time for anything else. Once our building was relatively safe, and all the asbestos glue and green mold had been removed, we began offering tours every few months. The first one was when the building was just a big empty shell. The goal was  just to get people into the space and let them see what was coming. We wanted to give them a chance to get excited. The next one was once all the walls were up and the building was really taking shape. We could walk them into a room and say "This is the sanctuary" or "This is the kids area". Once the building started to be decorated for real, we stopped doing the tours so that on opening day, it would be a big reveal.
At each tour, we handed out a simple building map, so that people could get a sense of what they were looking for. When the walls were starting to go up, we gave people sharpie markers and told them to write all over the interior of the walls so that their words would be saved their for a long long time.  And we gave people time to pray over the building for all that would take place inside of it.
Again, all of these things help to build buy in from your congregation and a sense of ownership. On a large building project, you really can't have your people in their swinging a hammer and helping out, but you can have them sign a wall and pray. So we did that, and it seemed to be really well received. Roughly half of our church toured the building more than once before it opened. Clearly, they were excited.