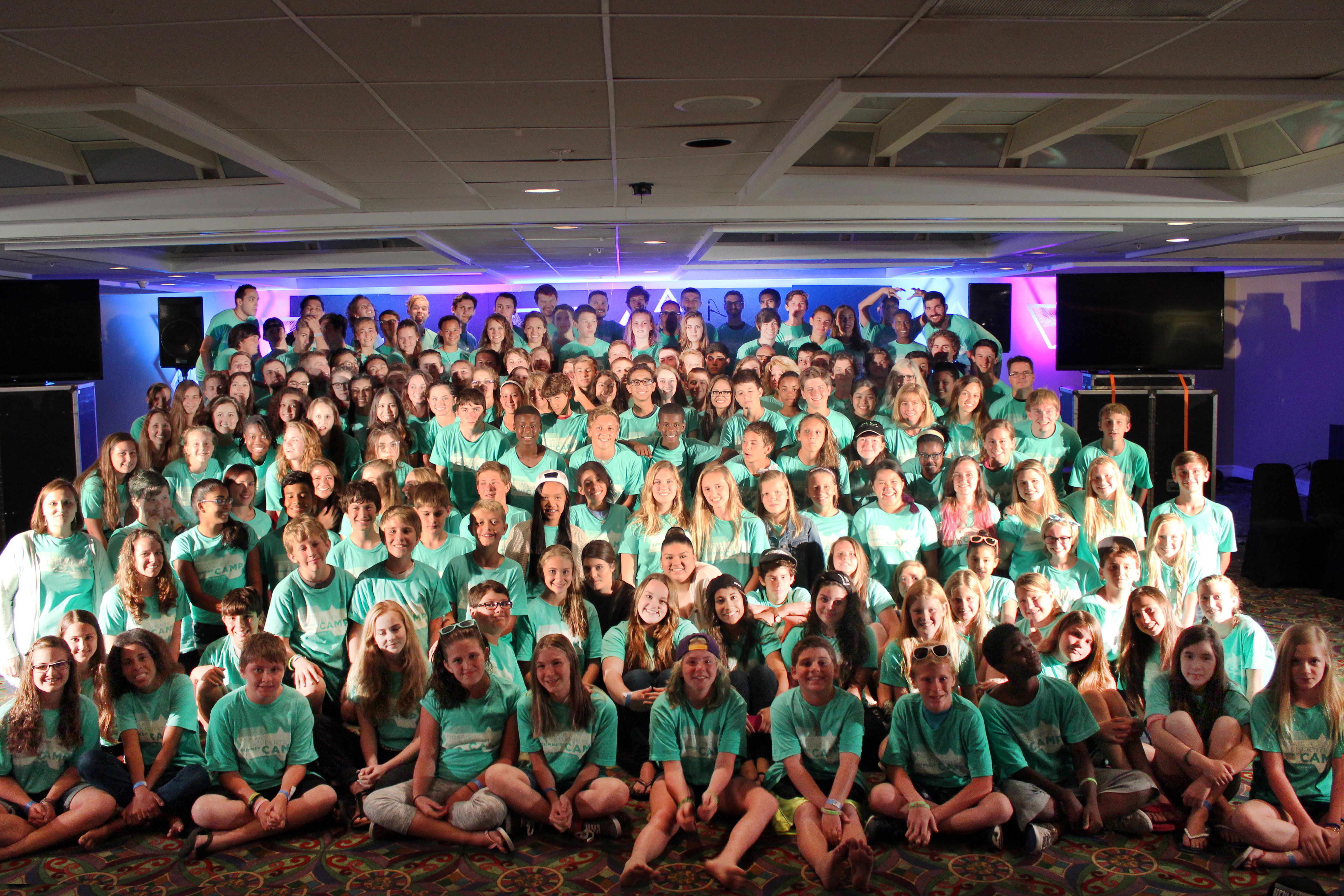 Last week I had the opportunity to spend the week with 175 middle and high school students from Mosaic Church. It's not something I would usually do. Was it worth my time? I don't have a particular calling to students and I have no unique gifting with teenagers. But when our student ministry pastor asked me to consider going, I prayed about it, and decided that it was in fact, a good use of my time even though I'm in one of the busiest seasons of my working life.
Why?
Why would I prioritize 6th grade boys over our large and growing church staff that I spend a great deal of time with? Why would I take time away from the 15 elders I'm training up? Why would I push off major projects related to new buildings and major vision expansion? Was this really a good use of my time . . . the Executive Pastors time? I believe it was for the following reasons.
1. It signaled a culture change.
Our student ministry pastor shared a vision (lower case v) with me earlier this year about a future where the whole church staff took some ownership over leading the next generation. Rather than saying "I'm in the worship dept. I don't do student min", or "I'm in charge of facilities, students have their own help", or  "I'm the XP, the cost-benefit analysis on spending time with teenagers does not work out in the models I've created", instead, we want to create a culture where the lines between departments are blurry. But these sorts of changes have to be signaled through unusual acts from some of your churches more influential leaders. Student min camp provided the opportunity to do that. (BTW, our Lead Pastor came and taught for one day as well).
2. It got me out of the clouds.
When your job has you in the clouds, you have to look for chances to get on the ground. The nature of my role keeps me at the 40,000 foot level much of the time. It can't be avoided. A couple people in every organization have to live up there so that they can see both where the church is coming from and where  we are going. And yet, if you stay in the clouds focused on the big picture, and you live in the future looking ahead to new campuses and major initiatives, you can easily lose touch with what's going on on the ground, and in the now. So I have to look for opportunities to engage deeply on the ground in strategic ways. Student ministry camp was a huge opportunity to engage deeply with one critically important area of our church. I now have a better sense of our leadership in that dept. I know who our future student leaders are. I know who to look ahead to in training up our next generation of high capacity leaders.
3. It gave me a chance to encourage the staff.
Student ministry is hard work, and our team has gone through some changes lately. Joining them for the week was really encouraging to them. I had opportunities for a ton of great conversations. Both staff and volunteers continually commented on how thankful they were that I took the time to go and be with them for the week.
4. I got to spend the week at the beach.
Not much more to say there. Anytime you can spend a week at one of our amazing Florida beaches, it's a good week.
Did I return to work completely behind? Not really, no. I kept up on email during the gathered sessions when I knew it was safe for me to duck out for an hour. I did some counseling and meetings via FaceTime and conference calls. I even brought along some reading that I needed to get done, and I got to do it on the beach under the sun with the sound of waves crashing, instead of in my office under the hum and glare of fluorescent lights.
Total side benefit… A ton of kids know me as a human now, not some guy on the stage. It was fun to walk around the next Sunday at church and have all these kids be excited to see me. I recognize that I will not be pouring a ton of time into Student Ministry anytime soon, but I'm certain that this new found familiarity with a different generation in our church will reap dividends for years to come.
So was it worth it to spend a week at Student Ministry camp? I think it was, and I'm glad I did.