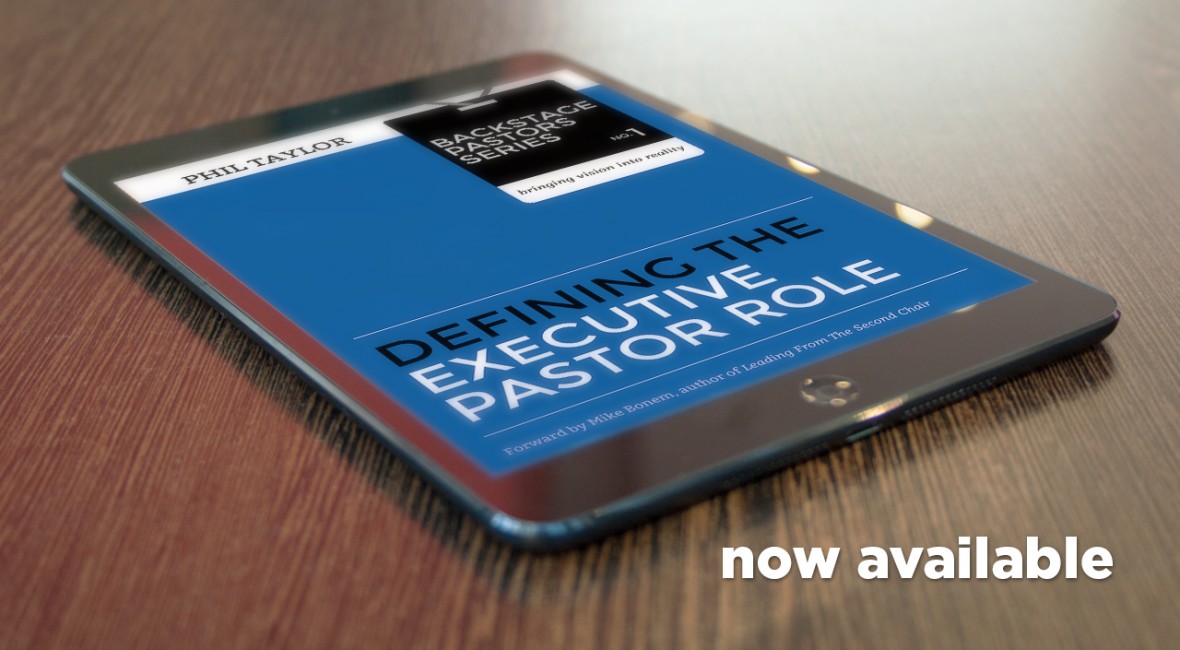 I am one of those weird people that has been blessed with incredible clarity about my role on this planet. I know what I'm supposed to do with my life. Outside of my faith and my family, I'm supposed to help bring vision into reality. It's that simple and easy (which is to say, it's incredibly complex and difficult). I help bring vision into reality in my own local church as an Executive Pastor, and I help bring vision into reality outside of my church by coaching, speaking at conferences and now writing books.
So here you go folks. Book One in The Backstage Pastors Series-Bringing Vision Into Reality is now available. Buy Defining the Executive Pastor Role on Amazon for Kindle or buy the paperback here also on Amazon.  If you are an Amazon Prime member or Amazon Kindle Unlimited member, you can actually read it for free. Anyone can read a Kindle book, even if you don't own a Kindle. Just put the app on your phone, tablet or computer.
I hope you enjoy the book!
(Update on October 8th, 2016)
By the way, my next book is an in-depth look at the two year Eldership Development Process that I assembled for Mosaic Church from parts I found strewn about the Evangelical Christian leadership landscape. I got sick of scheduling phone calls with people wanting me to tell them about it, so I took a week earlier this year and put it into book form. It'll be out by the end of 2016 (I'm writing that here so that I'll actually do it). The book is done. It just needs a little polishing and post production work. If you want an email when it comes out, add yourself to the email list by looking for the box in the top corner of the site.