I've been writing about the generosity initiative that Mosaic Church is launching later this year. I've shared the process we went through in deciding to get some outside help. Then I shared the four basic stages of the plan. And lastly, I shared the way we came to choose the name and subtitle. We landed on calling our generosity initiative GET LOUD-Let's Actually Change Our World. With the language decided on, we needed to figure out the look of it all.
Many churches with a smaller staff may opt to hire this sort of work out, but we felt like we could pull it off in house. We pulled together a few of our graphic artists and had them brainstorm on images that would pair well with the words chosen. Here is a rejected one and the final.
We played around with the idea of a volume knob, but realized that it would not translate well into other contexts, and that it was just not a really compelling image. Though the Spinal Tap fan in me absolutely loved the idea of taking our church to Eleven! in the end, it was not the strongest imagery.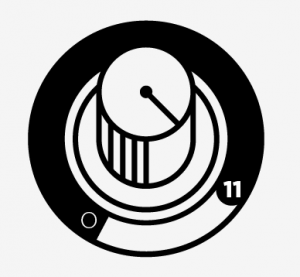 Our next concept kept the same font (which is our church font) but switched out the knob for a waveform that moves with the volume and EQ of sound. We felt like this said "Get Loud", but not in a cheesy way. Below, you can see it played out with several color combinations.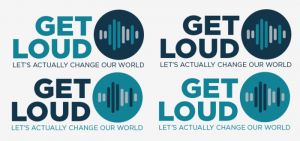 Ultimately, we chose this version as our final version, but also gave it a few alternate applications. I can't wait to see how this looks in all sorts of contexts.